In following up on yesterday's memory training item, I started messing about with WinSAT. For those not already clued in, WinSAT stands for Windows System Assessment Tool. As it turns out, such assessment depends on steady, reliable power and "close to the metal" access to the PC it's assessing. That's why, I believe that MS says "You cannot run formal assessments remotely or on a computer that is running on batteries." (Using WinSAT). Hence the assertion: no remote WinSAT no batteries.
If No Remote WinSAT No Batteries, Then What?
A formal assessment on WinSAT runs a whole battery of checks. You can still do feature-by-feature checks remotely (just not the whole thing). Here are the results of WinSAT mem over a remote connection to one of my 2018 vintage Lenvo X380 Yoga ThinkPads: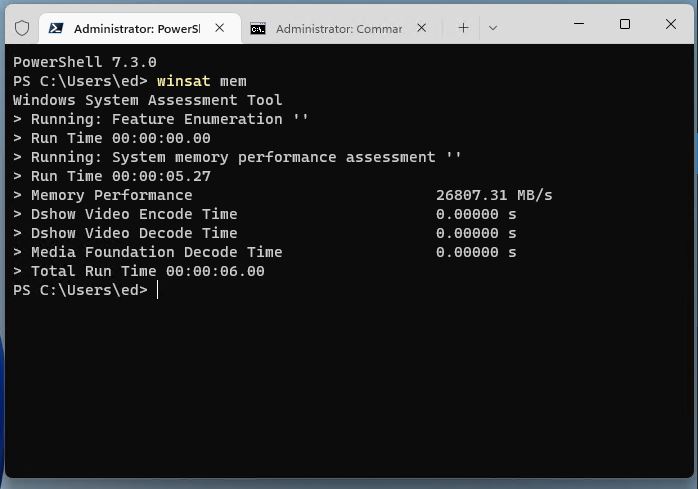 A single feature check — mem, or memory — does work remotely.
But if I run the whole suite (WinSAT formal) in the same PowerShell session, I get an error message instead: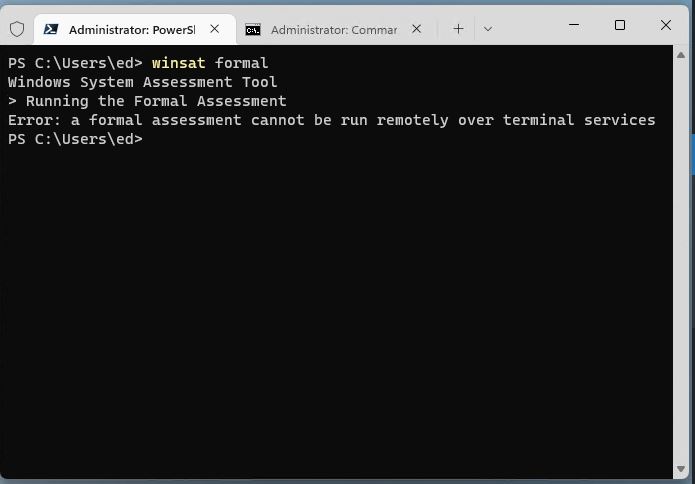 Going formal with WinSAT "cannot be run remotely…". No go!
Such things lead to head-scratching from yours truly. I can kind of get it because it's undoubtable that the remote connection is going to affect results reported because of the time involved in remote communications. But why allow checks one-at-a-time, but not all-at-once? MS is mum on this subject, so I'm not getting any insight there. It could be that singleton checks add relatively little overhead, but that cumulative effect of an entire suite of same adds noticeable delay. Who knows?