I've still got a Surface Pro 3 kicking around. It includes an i7-4650U CPU, which the Intel Ark tells me was introduced in Q3'2013. When I bought that machine, I also bought the Surface Pro Dock, which granted me a hardwired Ethernet port, 2 each USB 2.0 and 3.0 ports, and a charging cradle. But it hasn't been problem free. In fact, it's kinda flaky. I keep a USB 3 drive plugged into the dock for backups and extra storage. But sometimes, the drive "goes away." It simply drops off the PC. If I unplug the device, then plug it back in, or cycle the power, sometimes the device will reappear, and sometimes it won't. This works on my external 2TB HDD, but not on my mSATA drives in their Sabrent enclosure. Researching things just now, I see SP3 Dock USB weirdness well-documented at Microsoft Answers and elsewhere. Sigh.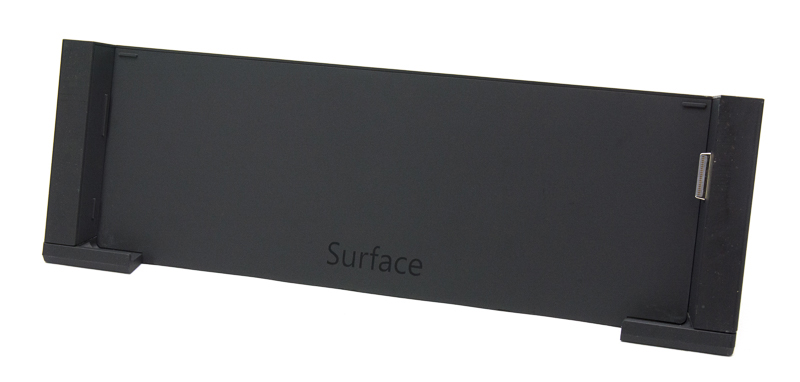 The SP3 Dock has GbE, 2x USB3.0 & USB2.0 ports, plus Mini DisplayPort & audio in/out minijacks.
If SP3 Dock USB Weirdness Well-Documented, Then What?
Alas, when you've got known problems with hardware that's this old there's not much you can do about it. Checked to make sure I've got all the latest/current drivers and firmware (I do). Looked to third-party sources to see if any might address such issues (can't find anything). Worked through the Dock Troubleshooting advice from MS Support, and there's no relief there, either. Sigh again.
Now, I have to decide if I want to live with this or get rid of the device. I'm torn. I'd like to fix it, but I'm unable to work my way to a solution. I've been thinking about buying a Surface Book 3 when they come out, later this year (or perhaps next year). So there's no need to be hasty. But it really bugs me when things don't work like they should.
I'm open to suggestions. Anybody got any? If so, please comment here, or send me an email at ed at edtittel dot com (be sure to put Surface Pro 3 Dock in your subject line too, please).