On those test PCs where I've got Microsoft DevHome installed, i noticed an update issue last week. The lead-in graphic shows a failure when a dependency install for WindowsAppRuntime bombs out. So when I saw this MSPowerUser story about a new version, I found my DevHome update hiccup deciphered at last.
Getting to: DevHome Update Hiccup Deciphered
In light of a new version with different capabilities, my workaround for this problem also makes perfect sense. I tried uninstalling DevHome using winget. However, a leftover remained in "Installed Apps" — where, curiously enough, the uninstall button is greyed-out and inaccessible. Indeed, neither the Repair nor Reset buttons changed things at all. Interesting.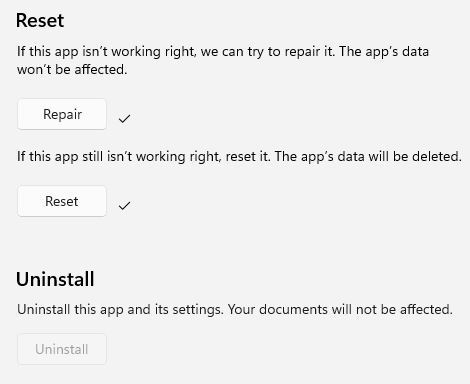 The button I want (uninstall) is inaccessible. Sigh.
A Curious Fix Emerges
I went ahead and restarted the affected test PC (one of my 2018 vintage Lenovo ThinkPad X380 Yogas). After restarting, it updated the Windows Store apps — of which Dev Home is one. It shows up as the most recently updated item ("Modified minutes ago") under the Library tab.
And guess what? Running winget upgrade again, post-reboot, shows nothing in need of update. This tells me that when winget finds Store apps in need of updates that it can't handle itself, running updates through the Store can fix what ails them. I'm not sure the reboot was necessary. But gosh: it sure looks like the "Get updates" function in Store did the trick. Extremely good to know!