OK, I admit it. I've been biting my lip since last week, when MS briefed MVPs about this upcoming milestone. Now that they've made an official announcement, I can share my thoughts and reactions. (That's also where the nifty graphic comes from.  I doubled it up for a better WordPress look.) All this goes to explain why today I'm pondering Microsoft Viva introduction. Potentially,  it means much for modern digital workers everywhere — including me (and you too, dear reader).
When Pondering Microsoft Viva Introduction, Don't Get Carried Away
Q1: What is Microsoft Viva?
A1: It's an "Employee Experience Platform," aka EXP "built for the digital era." It is designed to bring together "knowledge, learning, resources, and insights into an integrated employee experience…
Further, it "… builds on Microsoft Teams to empower people to be their best, from anywhere." See the Official Announcement Blog.
Q2: Name the four faces of the Viva EXP?
A2:  They're repeated in the next graphic. You've got Viva Insights, Viva Topics, Viva Learning, and Viva Connections.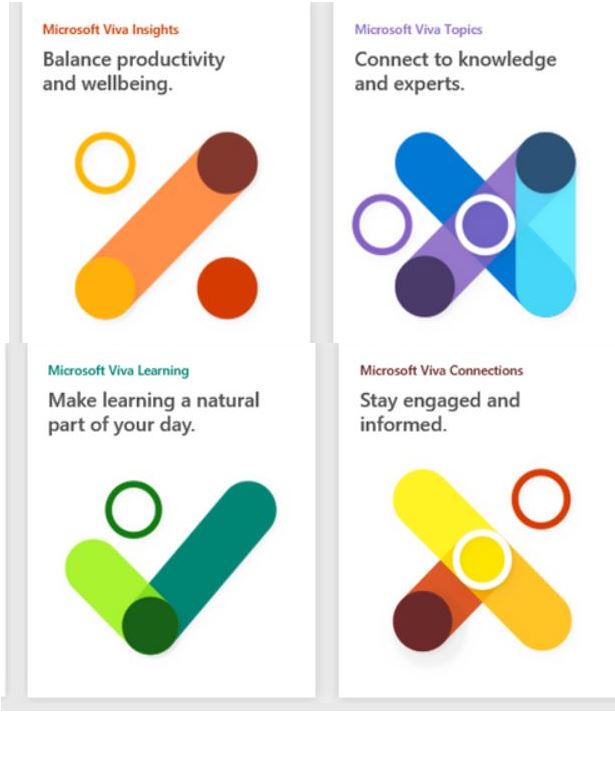 Of Insights, Topics, Learning and Connections
The emerging scoop on these Teams-based facilities goes  like this:
Big Trouble in Little China
…is a delightfully awful 1986 throwaway movie starring Kurt Russell and Kim Cattrall. It also humorously restates my mild concern, understanding now how much MS knows about us through Teams. And then, how much more we're all going to know about ourselves and each other through that same nexus.
This could might be the best thing that's ever happened to productivity workers. Or, it might be the first sign that SkyNet is getting itself together to subjugate wee, slow, puny humans. Should be fun to see which way this particular mop flops, eh?
Stay tuned! We've all got a lot to ponder as the next step in the man/machine interface takes another small step into the future. Personally, I'm jazzed…