Here it comes! With the end of 2020, Adobe Flash will also hit end-of-life (EOL). If you can find a webpage that still uses Flash, and you have the Adobe Flash Player installed on some PC, you'll get the warning message shown in this story's lead-in graphic. I couldn't find one on the only machine I've got that still has Flash Player installed. It's stiil present on my 2014-vintage Surface Pro 3 (SP3).
If Adobe Flash EOL December 31 2020, How Else To Remove?
Glad you asked. Because I couldn't find Flash content to provoke the warning (and uninstall button) on my SP3, I turned to other means. The Microsoft Update Catalog offers a plethora of KB4577586 versions for all supported Windows 10 releases. The name of this item starts with "Update for Removal of Adobe Flash Player…" and then goes onto specify various Windows versions, Server and desktop, to which it applies. Note: for all versions 1903 and later, grab the one labeled Update for Removal of Adobe Flash Player for Windows 10 Version 1903 for x64-based systems (or x86 or ARM as circumstances dictate).
For my x64 SP3, this appeared as a file named
windows10.0-kb4577586-x64_ec16e118cd8b99df185402c7a0c65a31e031a6f0.msu
in my Downloads folder. As an MSU file, it works with the Microsoft Update Standalone Installer utility. And, to my surprise, running the update produces this error message: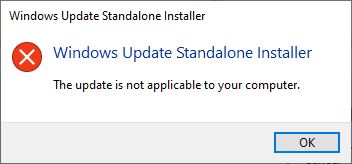 Turns out the SP3 has only Edge and Chrome installed, so no Flash Player is present in any browser to be removed. But the machine still has Flash Player on the C: drive, so I'd like to make it go away. Fortunately, Adobe might offer a tool for that very job. Let's see.
Flash Player Uninstaller to the Rescue?
When it comes to getting rid of programs, uninstallers are the tools of choice. Adobe has one for Windows, so I downloaded same to give it a try. It gets off to a promising looking start: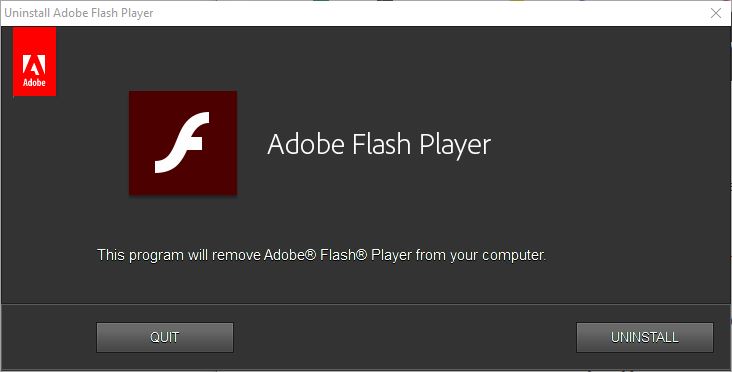 Upon completion it reports Done, and advises me to restart the system. OK, I can do that.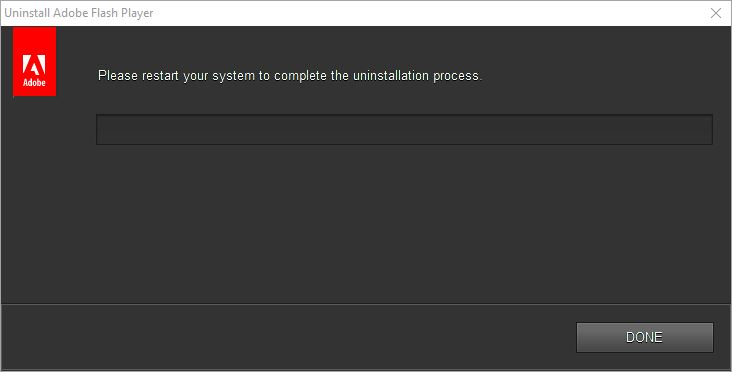 After the restart I run the uninstaller but it doesn't tell me anything new. That said, the Flash Player 32-bit control remains present in Control Panel, so it didn't impact that item (more on this below). That said, the preceding download page also has manual uninstall instructions, so I follow them to remove the contents of the following folders:

C:\Windows\system32\Macromed\Flash
C:\Windows\SysWOW64\Macromed\Flash
%appdata%\Adobe\Flash Player
%appdata%\Macromedia\Flash Player

Some of these folders belong to TrustedInstaller, so I end up booting into recovery mode and manually deleting the files from the command prompt.  That takes care of the Flash Player itself.
One More Thing: Turning Off The Control Panel Element
The cpl file that brings up the Flash Player Settings Manager remains present unless you do one more thing. It's invoked through the file that normally resides at:
C:\WINDOWS\SysWOW64\FlashPlayerCPLApp.cpl
As outlined in this Adobe Support Community item, this is an artifact of the NPAPI or PPAPI versions of Flash Player that works with Firefox or Edge, respectively. If you simply rename this file with a different extension, it won't load into Control Panel anymore. I imagine I could also delete it offline, as I did with the other files in the preceding folders, but that's enough for today. It's sufficiently gone for me!