Son Gregory is back from college for the summer, bearing his Lenovo ThinkPad X390 Yoga laptop. Its 8th-gen i7-8565U CPU, 16 GB RAM, and 500 GB Intel SSD are entirely adequate for his mobile computing needs. But I couldn't see his device on the LAN when he first joined back in. Indeed, an X390 network return required discovery tweaks to make itself entirely visible. A couple of quick, minor toggles in "Advanced sharing settings" made everything OK.
Understanding X390 Network Return Requires Discovery Tweaks
I'm still getting used to digging into Advanced sharing settings inside the Windows settings app. That's where I made sure the following toggles were in the "On" position: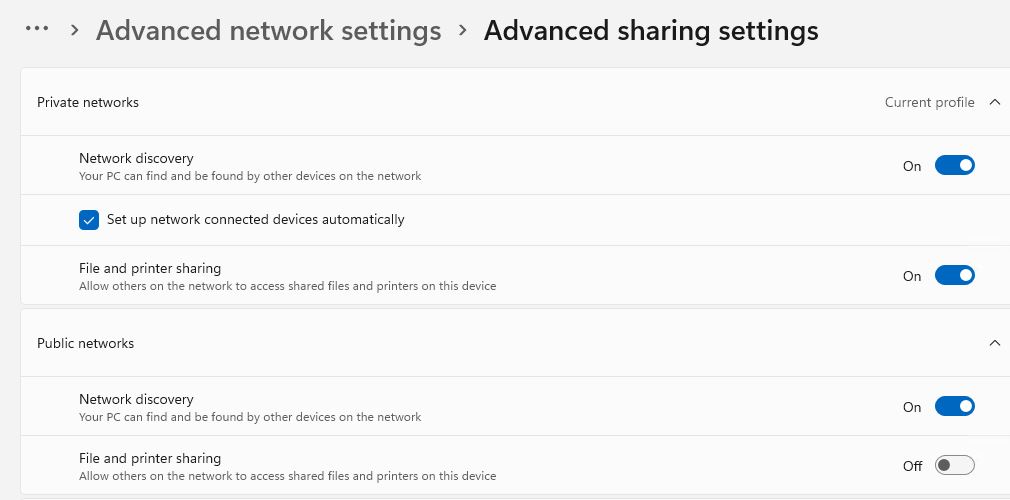 Once I made sure discovery was working, Presto! the X390 (computer name = "DinaX390" as shown in the lead-in graphic) appeared. Sometimes, it's the little things that mean alot.
The X390 Gets a Thorough Once-Over
I'm glad to see the machine is running Windows 11 22H2 (Build 22621.1702). SUMo also gives its paltry 17 identifiable programs a clean bill of health, update-wise. I have to say that it looks like Gregory took excellent care of his laptop while away at school. Good for him!
Now that it's showing up inside Advanced IP Scanner, I can see what it's doing on the network, too. All's well that ends well.