OK, then: three weeks after a relaunch only to Insider Preview program members, Windows 11 PC Health Check publicly available to all. You can grab it from the Windows 11 home page (scroll to the bottom: it's a long drive). Or, you can access the download directly from Akamai.
The Version of Windows 11 PC Health Check Publicly Available Is New
I checked, and while the new version info appears in the lead-in graphic for this story, the Insider Preview version is older. It's numbered 2.8.210826001-s2. As you can see above, today's version is numbered 3.0210914001-s2. Thus, even Insiders might want to grab and go with the newest (and presumably greatest) PC Health Check
Here's what the tool says about my Lenovo ThinkPad X380 Yoga, by way of example of a (barely) Windows 11 capable PC: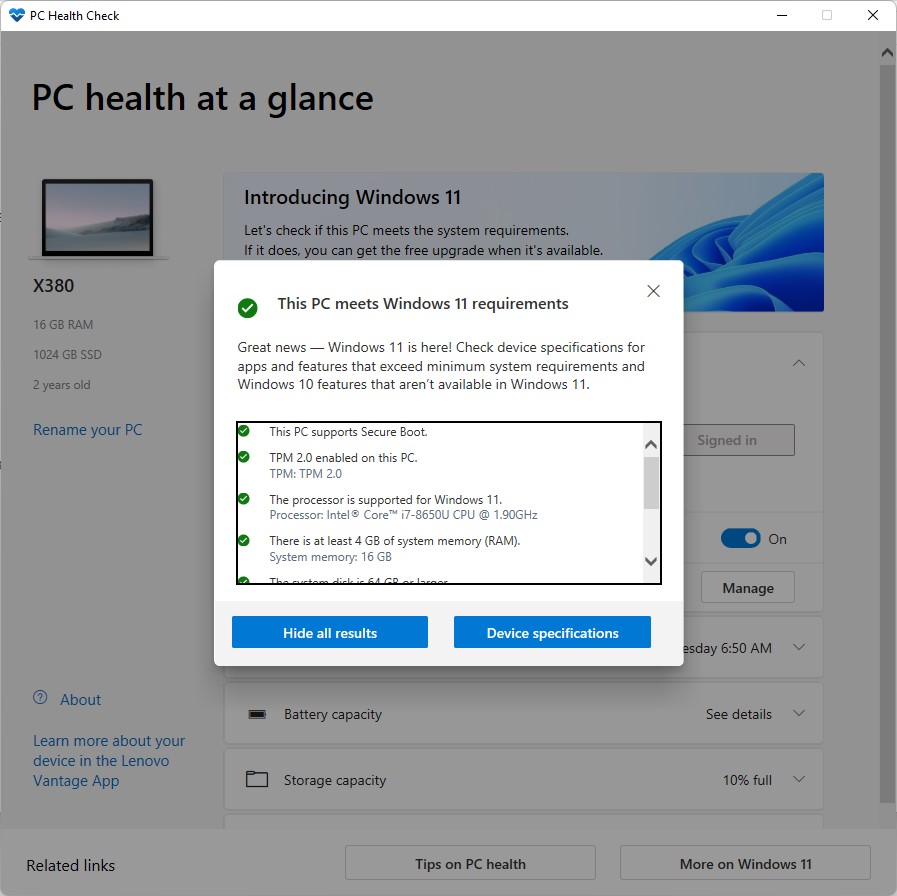 Note the green checkmark, and supporting details about Secure Boot, TPM 2.0, CPU, RAM and so forth. Good stuff!
The initial version caused enough issues that MS withdrew it soon after it first appeared. Three weeks ago, MS unleashed an improved version on Windows Insiders only. Today's version is new, and available to anyone who wants to try it out. That's what sometimes constitutes progress here in Windows-World. I'm glad MS took its time to get it right this time, and hopeful that this tool will serve all users well. Let's see how it all shakes out, shall we? Cheers!