I've probably owned 100+ USB Flash Drives (UFDs) over the years. In that entire time, I've had exactly three of them fail. My most recent failure occurred on Monday (March 16). This happened as I tried to build a 1909 bootable installer using the Media Creation Tool. The OS  downloaded successfully. But before the UFD finished building, MCT errored out ("There was a problem running this tool" as shown below). After a second failed try, I found myself diagnosing dead Windows 10 USB flash drives. This time around, the death was irreversible and indisputable. I'll explain what I found so others can benefit from this experience.

The error message doesn't identify media as the problem explicitly, but it clearly identifies a problem and it fails to complete.
[Click image for full-sized view.]
Error Message Helps Diagnosing Dead Windows 10 USB Flash Drives
The error code is 0x80042405, so I turned to the Microsoft Error Lookup Tool for more information. The following PowerShell session screencap shows what it told me, which was both interesting and mysterious.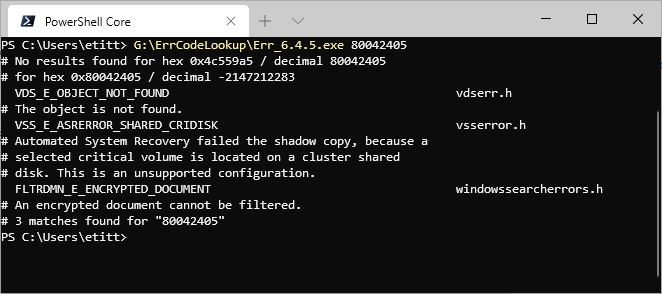 Error message lookup reports a problem with the target disk, with key term "unsupported configuration."
[Click image for full-sized view.]
I got my next real clue when I tried to find the UFD in Disk Management. It failed to finish loading until I removed the UFD. Obviously, it was having issues recognizing the drive. Then I loaded up MiniTool Partition Wizard (MTPW) and got the following information: "Bad disk."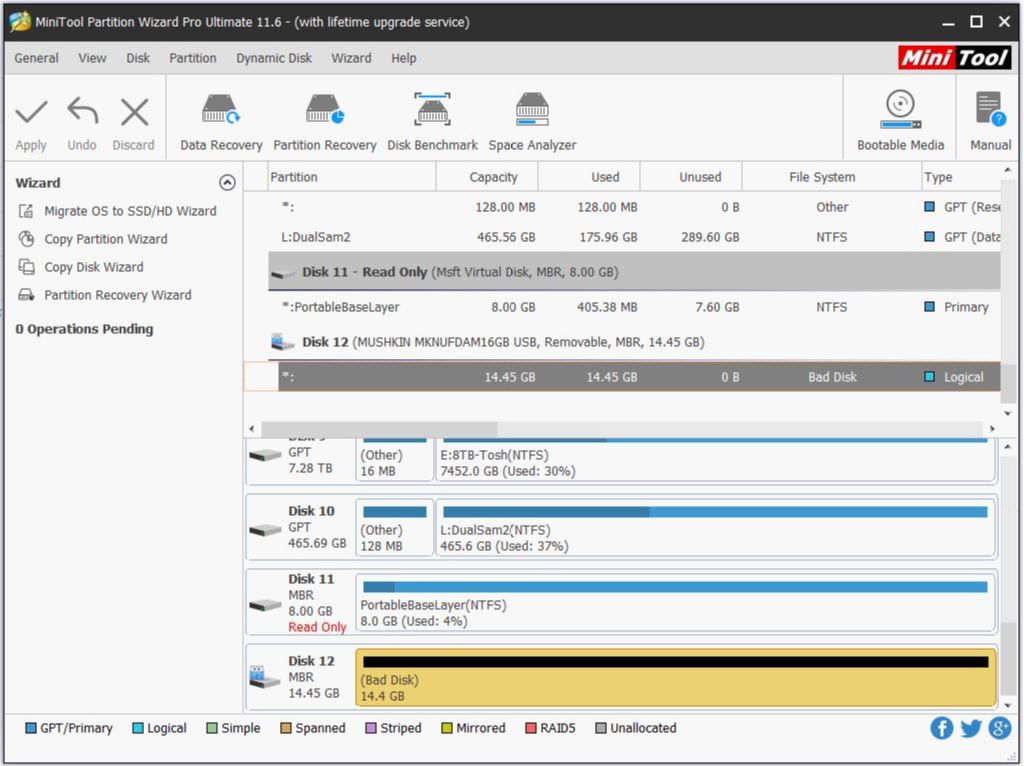 MiniTool Partition Wizard calls out the UFD's condition as a "bad disk." That can't be good!
[Click image for full-sized view.]
None of MTPW's built-in facilitiees — partition recovery and data recovery, to be more specific — could find any files on the device. There was no path to recovery or reformatting at all. As a last ditch effort, I tried HDD Guru's HDD LLF Lower Level Format tool (aka HDDLLF.4.40.exe). It couldn't do anything with the UFD, either. To me that proves conclusively that this UFD is dead, dead, dead. End of story, except to observe that I paid less than US$10 for this 16GB Mushkin ATOM device, so it's a tolerable loss. Next!