Suddenly, the usual login prompt from my Credit Union, where my wife and I both bank, has become inaccessible on my local network. No PC, no browser, no nothing will open the login URL. Errors proliferate like mushrooms after the rain instead. What gives?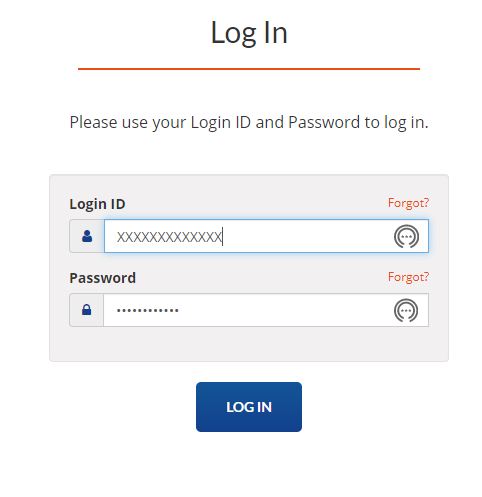 I've been working in and around IP networks professionally since 1988, and with IP networks since 1979. I've seen many weird things, and now have another to add to that list. From my LAN right now, no PCs can login to our credit union on the web. Nobody, that is, unless I go through a VPN link. Otherwise, when we (my wife and I bank together) try to access the login page, a raft of error messages presents. Only the VPN works around weird credit union access issue, which throws up beacoup HTTP error codes. (Explanatory text verbatim from Wikipedia.):
400  Bad Request: The server cannot or will not process the request due to an apparent client error (e.g., malformed request syntax, size too large, invalid request message framing, or deceptive request routing).
401  Unauthorized: Similar to 403 Forbidden, but specifically for use when authentication is required and has failed or has not yet been provided.
403  Forbidden: The request contained valid data and was understood by the server, but the server is refusing action.
404  Not Found: The requested resource could not be found [(aka "File not found/Page not found")].
501 Not Implemented: Server either does not recognize the request method, or it lacks the ability to fulfill the request.
502 Bad Gateway: The server was acting as a gateway or proxy and received an invalid response from the upstream server
How VPN Works Around Weird Credit Union Access Issue
I can only assume that the address resolution for the specific login URL is somehow malformed or invalid. Changing DNS server assignments at the Windows 10 clients (in the TCP v4 Interface properties) does not help. When I switch to VPN, though, that bypasses the local DNS infrastructure. That connection uses the VPN provider's DNS infrastructure instead. Then, we have no problems accessing the bank URL.
Now, here's where things get interesting. I can't remember the login credentials for the Spectrum device that acts as a Wi-Fi AP and router at the network boundary. Thus, I can't check the DNS situation on that device, which is where DHCP tells all my Windows 10 machines to get their DNS information from. I've got a call into Spectrum to see if they can help me break into my router without having to do a factory reset. In the meantime, we're using the VPN to access the credit union stuff, and plain-vanilla networking for everything else. It's strange and unfathomable, but at least there's a workaround.
For Want of a Nail…
Last night, I drove to the nearby Spectrum outlet and swapped my Technicolor cable modem/VoIP device for an identical replacement unit. The theory was that something about this device was behind the issue. It was sheer hell trying to get back online because Spectrum's activation drill requires providing account, password, and other identity characteristics. I keep all that stuff in Norton Password Vault, and I couldn't get access to that info through my iPhone nor did I have another path onto the Internet to grab the necessary data. I eventually had to spend another 45 minutes on the phone with tech support as they FINALLY activated our Internet service, TV, and VoIP phone. Reminded me too much of Catch-22 "How can you see you've got flies in your eyes when you've got flies in your eyes?" Last night, I couldn't see much of anything for far too long!
Because our son attends school online, doing without Internet is impossible. Thus, I ordered a 5G hotspot from Verizon last night, so we have a medium performing fallback. They tell me the hotspot I ordered delivers about 200 Mbps downstream and 25 Mbps upstream in our neighborhood. I'll be finding out — and making sure the fallback works — when it shows up via USPS early next week. Sigh.
Router Reset Solves Resolution Hiccup [Added 1 Day Later]
With a little more time to think about what could cause my problem, I formulated a hypothesis about the cause — and a likely fix — for my troubles. All nodes on my LAN had an issue with that one specific URL. But neither the site operator nor my ISP could replicate that problem. Thus it had to be on the boundary between my LAN and the ISP's aggregation network. That means only one possible culprit: the Spectrum router. It sits at my network boundary. It also provides DHCP to the nodes on the LAN and acts as the DNS server for all internal nodes.
"Aha" I thought, "I bet resetting the router will fix this issue because it reloads — or repopulates, rather — the DNS cache." I was right. After powering off the router, letting it sit for a minute or two, then powering it back on, our name resolution issue was gone. Glad to have it fixed because it was deucedly inconvenient without credit union account access. Ultimately, it was the "VPN trick" that led me to the solution. Sigh again.