Hoo boy! I've been checking in on the Store-based version of the Microsoft Defender Preview since last November. Until this morning, I had no luck getting this cross-platform, multi-device app working. After seeing a story in WindowsUpdate minutes ago, I zipped into the MS Store to try again. And indeed, now that MS Defender Preview accepts personal MSAs (Microsoft Accounts) it appears to be working!
If MS Defender Accepts Personal MSAs, Anybody Can Use It
In the next screencap you can see the dashboard screen from the Microsoft Defender Preview. One must, however, also install this app on other devices before they show up on this dashboard. So naturally, I dashed over to my other Dev Channel test machine (via RDP, no physical movement needed) and used the URL to go straight to the app in Store: https://mysecurity.microsoft.com/downloads.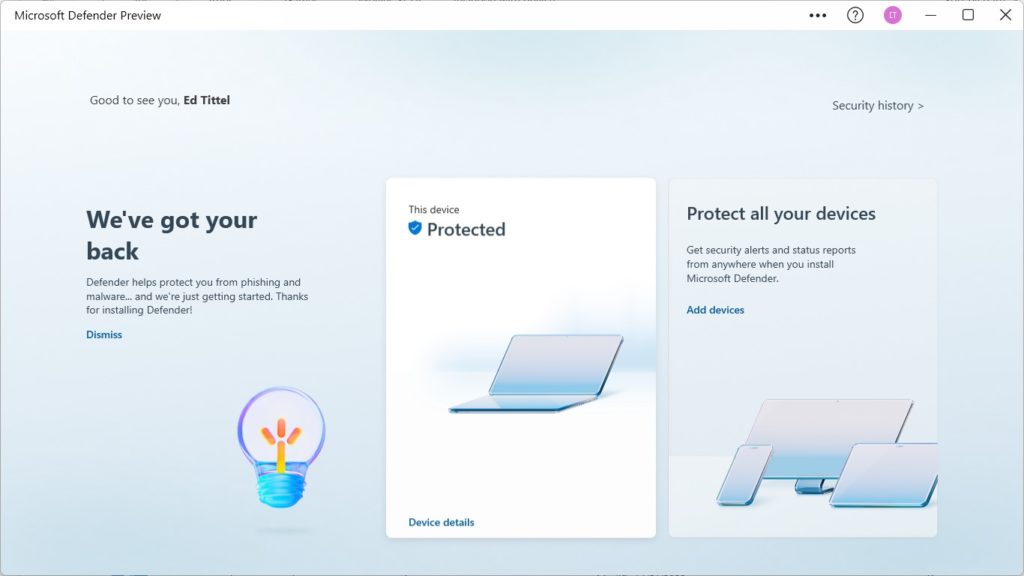 The dashboard doesn't look like much until you start adding devices. [Click image for full-sized view.]
After a quick  update, I opened the newest version to see the initial welcome screen I missed on my first MS Defender Preview encounter. I signed up with the same MSA (so both devices would show up on a single dashboard: IDs are deliberately obscured).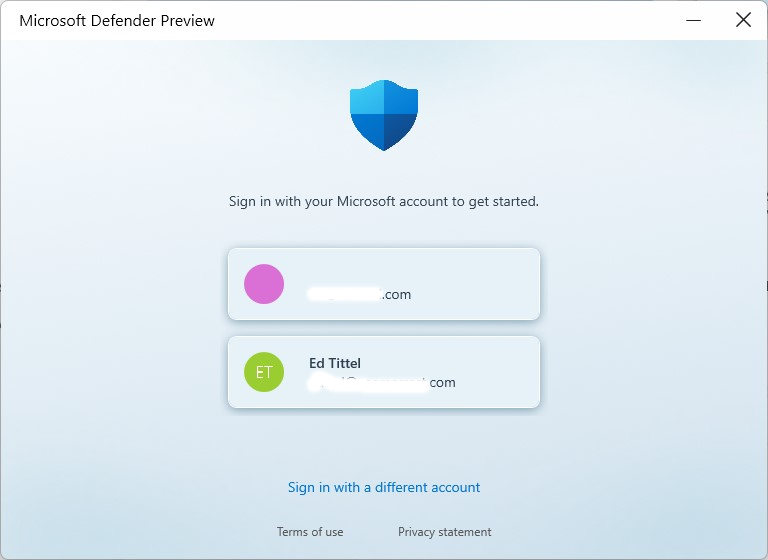 To see devices on the same dashboard, you must associate them with a common MSA. [Click image for full-sized view.]
With Time and Exposure, More to Come
That's about all I have time to deal with this morning. I'm tightly wrapped in legal business this week, so my posts will be short and less frequent than usual. This opening up of the preview, however, was big enough news that I had to share. Check it out, and have fun!