Once upon a time, the Intel Driver & Support Assistant (IDSA) used to warn laptop owners about its built-in GPU driver updates. There's even an Intel Support Note on this topic. It reads in part "Installing this graphics driver from Intel may overwrite customizations from your … OEM." Recently, Intel drops iGPU OEM warning. Why? Because it's been reworked NOT to overwrite customizations. No more need, no more warning, I guess.
When Intel Drops iGPU OEM Warning, Then What?
If you look at the latest finding inside the IDSA in the graphic up top, you'll see the warnings are gone. Nothing loath, I tried it out on my Lenovo ThinkPad X380 Yoga Dev Channel test laptop. It spun away for a bit before throwing up a "Begin installation" pane from the installer.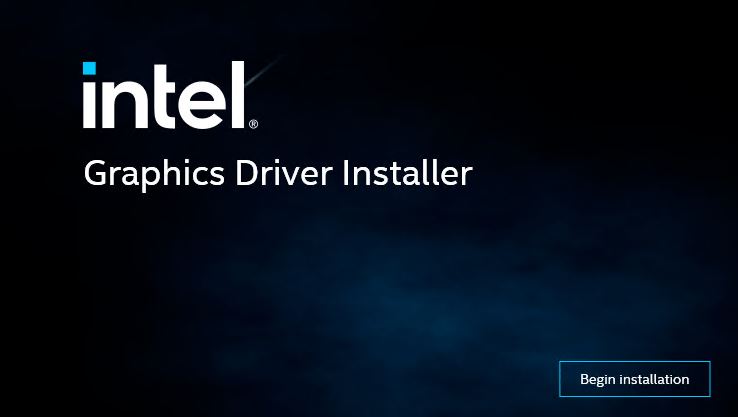 Next, it displayed the phases it would walk through, starting with a huge honkin license agreement to which installers must accede before the process gets underway. Click "I agree" to continue, as I just did.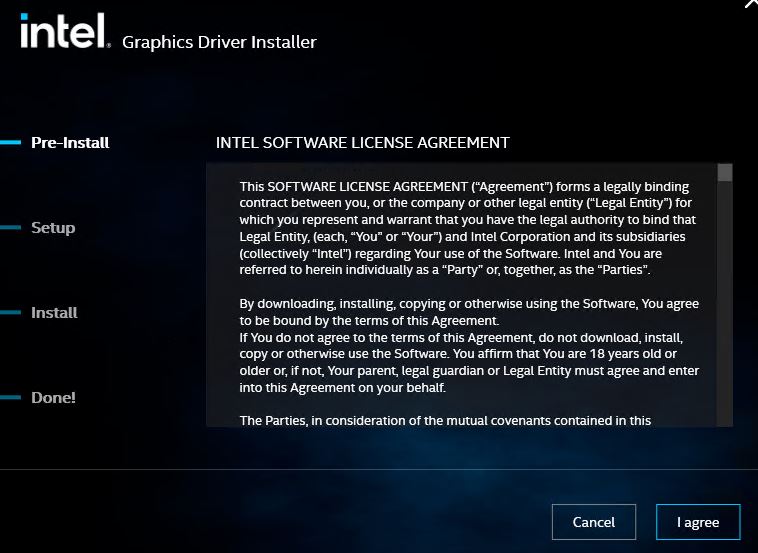 Setup says it will install a driver and a graphics command center, after which one clicks start. Install shows progress bars for said driver and command center, with an option to "Show details" (lists changes as they're made including registry entries, installing files, and so forth). Driver install takes several minutes to complete.
A reboot is required for changes to take effect. Once I had done so, I didn't find the Intel Graphics Command Center (IGCC) installed. Thus, I visited the Microsoft Store to download and install same. It had me uninstall the apparently now-unnecessary Intel Graphics Control Panel.
Post Reboot, Things Get Interesting…
Once the PC restarted, the unit booted normally (the shut-down phase, when it was presumably writing new driver stuff did take a bit longer than usual). After the reboot the graphics look and work enough like the preceding iteration that I can't see or tell anything different.
But when I tried to open the IGCC, it hung in "loading mode" (a line of balls moving from left to right at the bottom of the window). It never went anywhere. Turns out running two user sessions, each trying to start up IGCC isn't a good idea. As soon as I killed one, the other started working. From there I was able to explore and play with the IGCC without further difficulty. Looks like I'll have fun digging in and learning more. Stay tuned: I'll report back.