Sometimes, I have to laugh at myself. Yesterday, in cleaning out my Downloads folder on a Windows 11 test PC, I noticed that clicking the Scissors icon didn't delete selected files. Duh! That's the job of the Trashcan icon, as I figured out a little later using mouseover tactics. By confusing Windows 11 scissors and trashcan icons, I showed myself that minor mistakes can stymie routine file handling tasks. Sigh.
If Confusing Windows 11 Scissors and Trashcan, What Next?
Before I figured out my category/identification error, I found another quick workaround to delete files. By clicking "More options" at the bottom of the first right-click menu, another more familiar menu appears. It's more or less the Windows 10 menu transplanted into Windows 11, like so: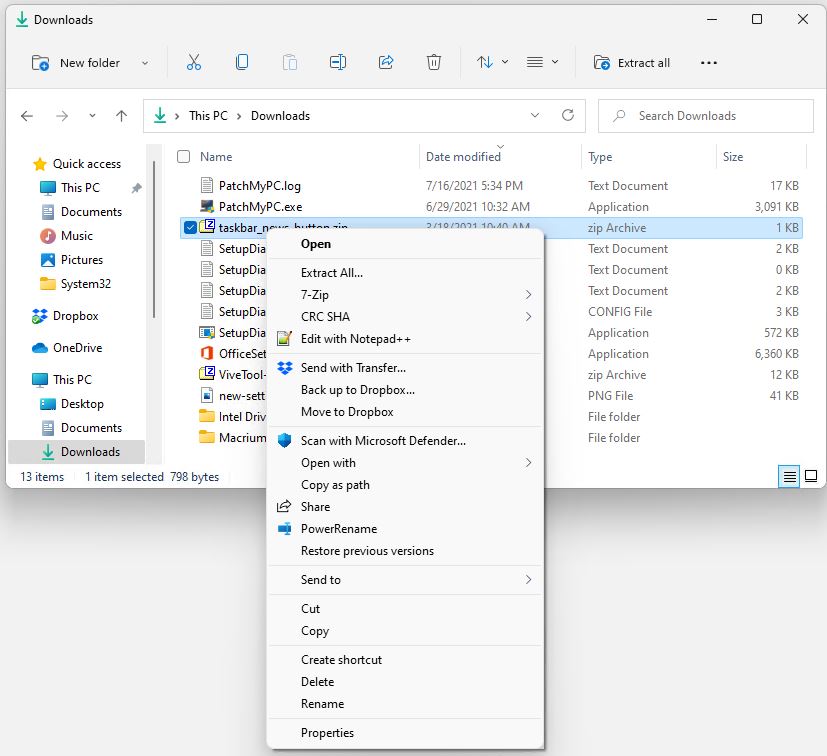 A second menu has the familiar text entry to make my choice more obvious: Delete appears three up from the bottom.
[Click image for full-sized view.]
As is nearly always the case in Windows (including 11), there's more than one way to get things done. When one fails (or operator error leads to unwanted outcomes), another way can lead to success. My next step would be to turn to the command line, had this alternate path not led to the desired results. It's always good to keep working at things until they get solved. That goes double when my silly mixup led to an initial lack of success.
As I learn new UIs and tools, this kind of thing happens from time to time. Call them Windows follies or funnies if you like. For me, it's just another day, and another lesson learned, here in Windows-World!