The latest Dev Channel build includes a new iteration of the venerable Camera app. Indeed, in Build25158 Camera app reworked includes a brand-new, much sparser interface with simplified controls. No settings at all, in fact, as far as I can tell.
If Build 25158 Camera App Reworked, Then What?
Contrast that look and feel from the lead-in image with the Windows 10 version (from higher up in the same baker's rack in my office). Settings are shown this time at left in the following screencap.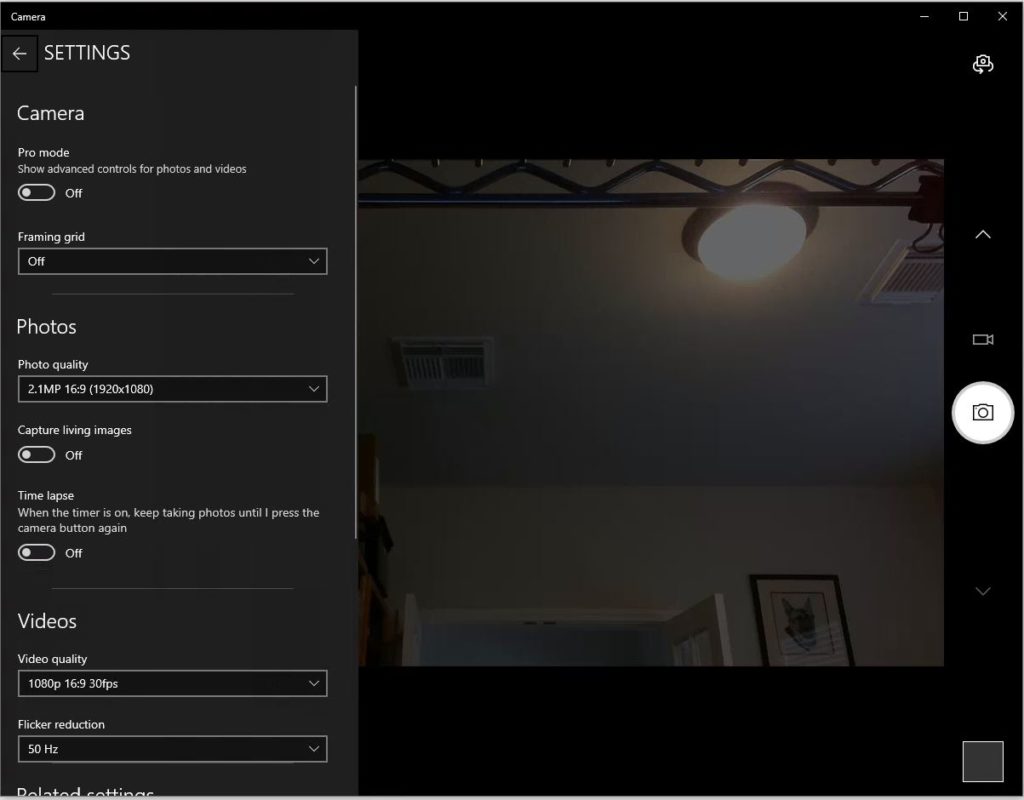 Am I wrong to see the lack of more detailed controls as a loss of capability? [Click image for full-sized view.]
Indeed, most image manipulation is a post-processing task. But I occasionally found it useful to use some of the various controls that the old Camera app made available but which — as far as I can tell — the new Camera app does not. Particularly, the framing grid for image selection and layout help, and the photo quality and aspect ratio controls. To me, this turns the new camera into a more limited, image grab only, kind of function. It's OK, but it's not as flexible as the older version.
Running Against the Grain
This is kind of interesting, because most of the new-version or reworked apps showing up in Windows 11 include added functionality and capability, rather than a reduction in same. Favorite example: the sometimes elusive tab feature in File Explorer. Although it has turned into something of a now-you-see-it, now-you-don't phenom in recent Dev and Beta Channel builds, I do like it and think it represents a useful (if not long overdue) extension to what that tool can do.
The camera changed are described in a a July 13 Windows Blog. It does apparently gain improved QR and barcode scanning. The biggest accolade reads "match the beautiful new look and feel of Windows 11." It says nothing about the banishment of Settings and related controls. Go figure!