I have to laugh. When MS offered a free USB drive to Dev Channel Insiders automatically upgraded to Canary, I jumped at the chance. Last weekend, the drive showed up in the mailbox. Today, I tried following the instructions depicted in the form letter to which that drive came affixed. But alas, the Canary flash drive blows up at the end of that process. I can't recover its contents, either.
The whole image (which doesn't fit my WordPress template layout) looks like this (click to blow up to full size, please):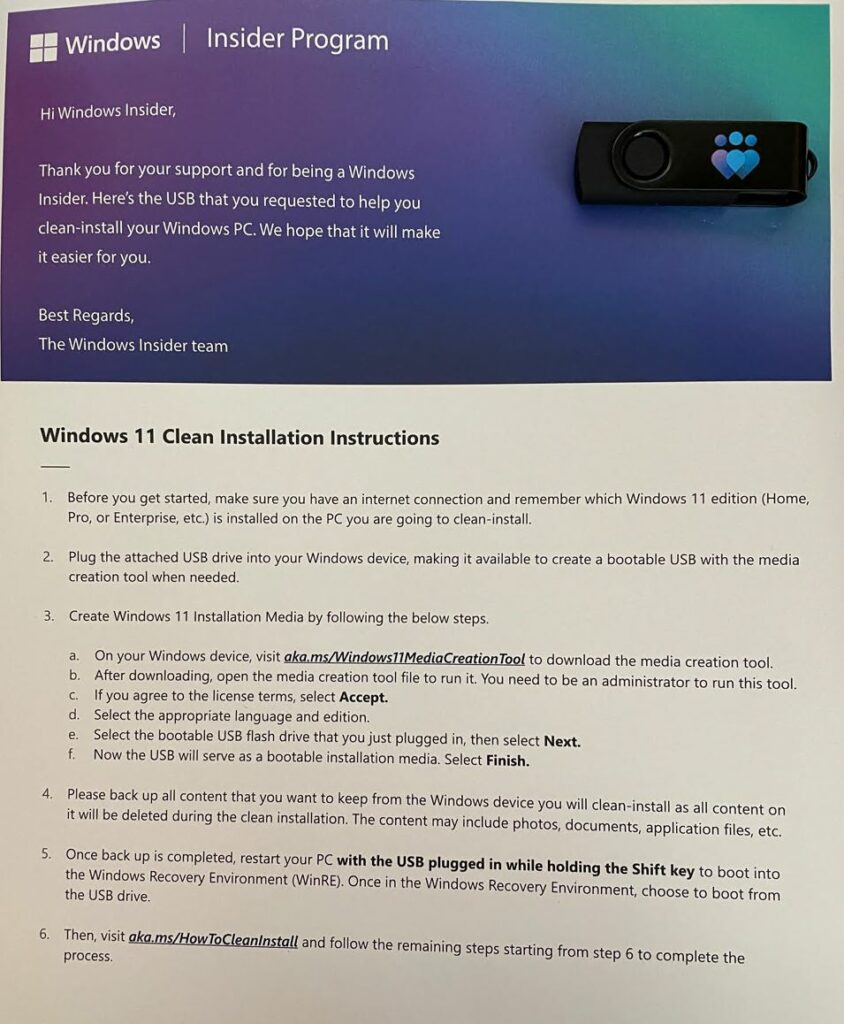 This is the error message that sent me haring down an interested but ultimately unfruitful rabbit hole:

Oops. The error code indicates a device failure of some kind.
To be more specific, I find an error explanation from MS that says "the partition that is reserved for system is damaged." In attempting to recover from the error, I can't repair the drive, either…
When Canary Flash Drive Blows Up, It Resists Repair
I attempted to re-format the drive (which shows up with a 32 GB boot partition and the rest of its 58.5 GB unformatted) in Explorer. It takes two tries, but format eventually tells me there's no device accessible. Can't format what you can't access, eh?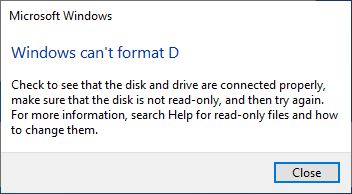 On the second try, I get a more informative error message.
I tried to get into it with MTPW (MiniTool Partition Wizard). No joy there, either. Couldn't even get to a format command. Sometimes, the device shows up, and sometimes it doesn't.
DISKPART provides the most information and the best error info, as you can see in this PowerShell output.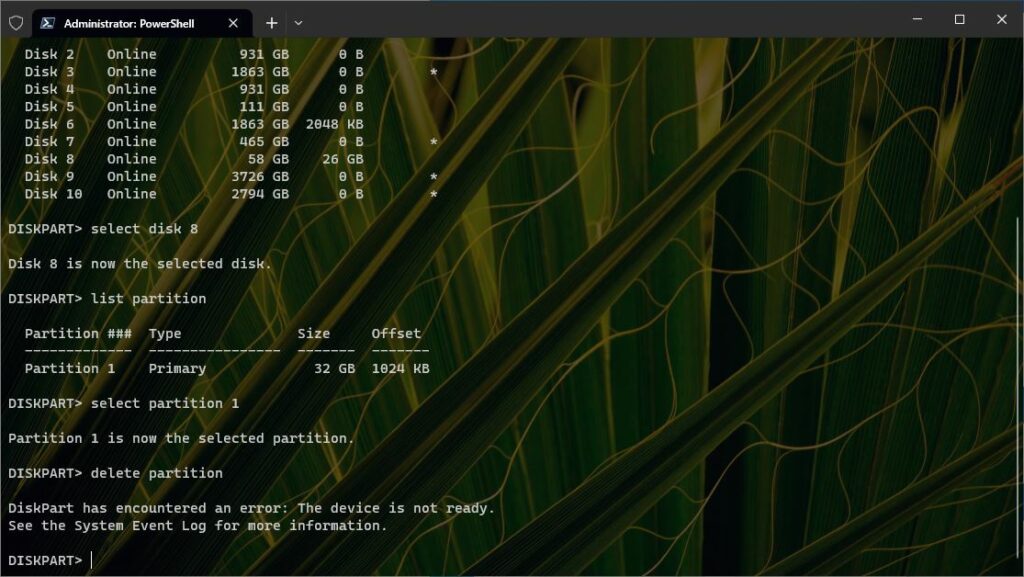 You'll want to click on this to read what it says: The device is not ready.
No matter what repairs or low-level formatting tools I tried on this UFD, I got exactly nowhere. Sigh.
Is It the Device, or the Method?
Just for grins I inserted another USB2 UFD (like the one MS sent, but from a different maker). I ran through the Media Creation Tool and built a bootable Windows 11 image. It completed successfully, and passes all disk checks (e.g. chkdsk, Lenovo's device check utility, and so on). I am therefore inclined to blame the device, rather than the process (which I cheerfully confess I ran on Windows 10, not 11). Would things have turned out differently had I run the MCT via Windows 11? Alas, I'll never know…
Good thing I have LOTS of UFDs. I really just wanted MS to send me something. Too bad I killed it!